Computer and Phone Support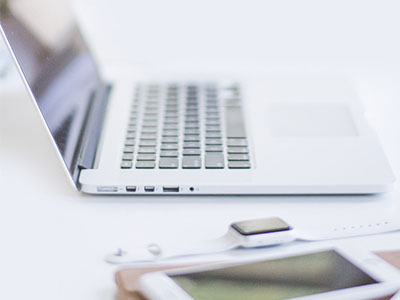 Computers and phones are essential to everyday life in the Twenty-first Century. However, they can come with a steep learning curve and be unforgiving at times.
I offer a range of services to help you learn how to use your phone or computer, building confidence and empowerment.
Services offered:
New Phone Setup
New Computer Setup
Consultations
Data Transfer
Data Backup
Software Tutorials
New Phone or Tablet Setup Service
Buying a new phone is both exciting and terrifying. On one hand, you have this beautiful, sleek piece of hardware that you know is an improvement over the last one you had. But on the other hand,  it's different and all of your content may be missing or moved from where you remember it.
With new phone setup service, I will set up your new phone or tablet, transfer the data from the old device to the new one, and walk through tutorials on how to use the new phone and how it differs from your old one.
New Computer Setup Service
A new computer can improve your productivity by leaps and bounds. Unfortunately, it's been a long time since you last purchased a computer, and it can be an uphill battle to learn how it works and where all of your apps, pictures, and settings went!
With new computer setup service, I will set up your new Windows or Mac computer, transfer the data from the old device to the new one, and walk through tutorials on how to use the new computer and how it differs from your old one.
Consultation Services
Ever browse Amazon or Best Buy and just get overwhelmed at the number of options for new computers, phones, and other gadgets? 
We all have those moments. Thanks to the World Wide Web, we have more options than ever when choose a new gadget.
Describe to me what need you have, and I will present the options of what to buy, where to buy it at the best price, and what to do once you have it. 
Data Transfer Service
No matter how long you keep your devices or how well you maintain them, eventually you will need a new phone, tablet, or computer, and you'll want to take something from the old device and move it to the new one. We all dread this process (even tech savvy people).
Or maybe you had a recent scare where you almost lost (or did lose) important pictures or documents due to your device breaking.
In any case, I'm here to help move your content from one device to another and show you how to do it yourself in the future.
Software Tutorial Service
Does your job require you to have a good understanding of Microsoft Office (Word, Excel, Outlook, PowerPoint, etc.) or are you looking to familiarize yourself with your email service so you can stop bothering others to help you attach a file?
These are just a few common scenarios many people experience but are either afraid to ask for help out of fear of being shamed or an inconvenience to others, or just don't know what to ask for.
With dedicated time to sit down and review the most popular apps and programs available on your phone or computer, you'll be an expert in no-time!
Tutorials Availiable:
Microsoft Office (Word, Excel, PowerPoint, Outlook)
Google Workspace (Docs, Sheets, Slides, Gmail)
Computer Operating Systems (Windows, MacOS)
Phone/Tablet Operating Systems (iOS, Android)
Apps (Facebook, Twitter, Instagram, LinkedIn, WhatsApp, YouTube, Discord, etc.)
MailChimp
Email Clients (Gmail, Yahoo, Outlook, etc.)
And more!