There is no better time to ditch cable TV than right now. Cable TV prices are in a state of never-ending inflation. With more of your favorite shows available on demand thanks to streaming, there are a number of great choices to stream live TV. I personally use Hulu + Live TV and today I'm going to give it my honest review after using it for the past 3 years.
This review will compare Hulu with other live TV streaming services. This does not include on-demand streaming services such as Netflix, HBO Max, and Disney+. We're just looking at the live TV element of streaming.
For starters, there are four major live TV streaming services: Hulu + Live TV, DirecTV Stream, Sling TV, and YouTube TV. They each have an app to watch on, channels to choose from, and a price to match their offering.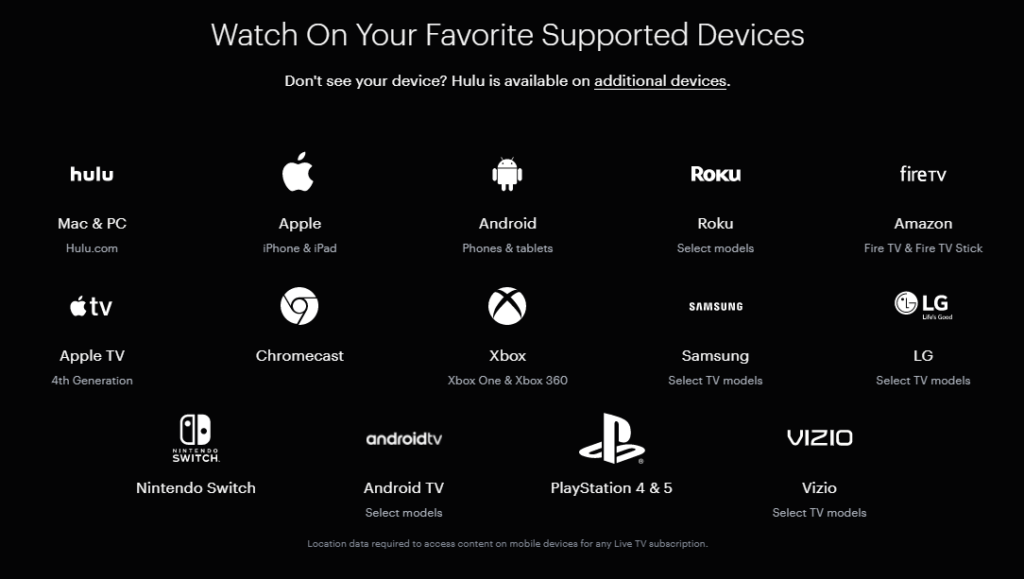 Hulu + Live TV Streaming App
When I first signed up for Hulu + Live TV in 2018, I was already impressed with the ease of using their app, and its availability on a number of platforms. It was snappy, intuitive, and made me feel very comfortable leaving cable TV in the dust.
In 2021, the design and app navigation is very familiar to anyone who uses Disney+, Netflix, and so on. The Hulu app is widely available on nearly every device you own and has the support of Disney, who recently acquired a majority stake in Hulu in 2019.
I only have one gripe with navigating the Hulu app on a TV screen: The menus can get a little cumbersome when using a remote (or video game controller) to navigate. This isn't an issue on computer or phone because it's much quicker to navigate with a mouse or your finger. It's not a glaring issue. It's pretty common with any app on a TV simply because you can only navigate up/down or left/right with each button press, instead of using motion.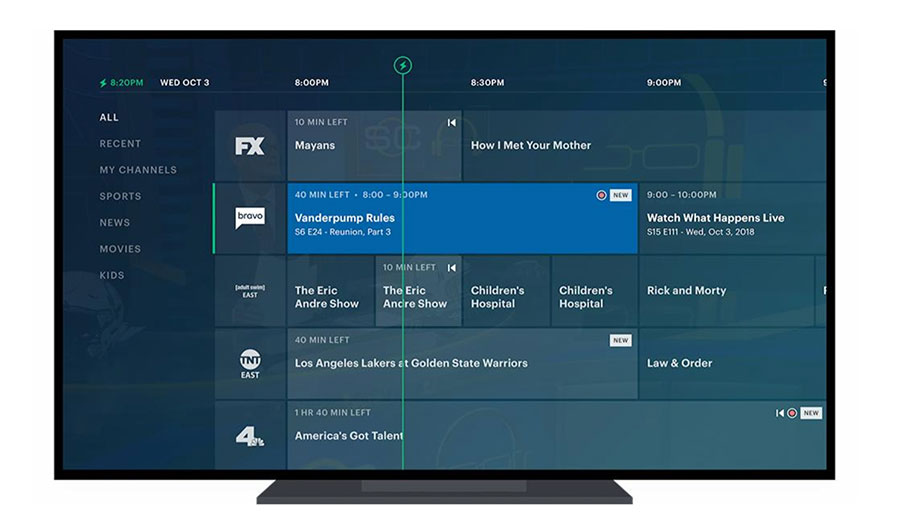 Channel Offering
Reviewing a streaming service on channels can be quite subjective. Everyone has their own channel preference. For me, Hulu + Live TV had the most channels available that I watched regularly. There were a couple that I did not get with Hulu, but was happy to see that Hulu adds channels at least once or twice per year.
One pain point with streaming TV compared to cable is that it's likely that you may not get all of the local channels you used to. This is an issue across all streaming services. There are just too many local channels for Hulu to make deals with. It's a lot easier for smaller cable companies to maintain.

While I would love to get YES Network to watch the New York Yankees baseball games regularly, it's not the end of the world for me. I could always subscribe to MLB TV to get their games if I wanted to, although it would be an additional cost.
Where streaming TV performs just as well as cable is in its TV packages. HBO, Starz, Showtime, and more, are easy to add to your Hulu subscription and offer a seamless experience within the Hulu app.
Hulu also offers a discounted rate for adding ESPN+ and Disney+ to your subscription. It's a small discount, but a good deal if these are services you wanted to add to your Hulu subscription anyway.
TV Streaming Pricing
Last but not least, what does Hulu + Live TV cost? As of this review, Hulu + Live TV is $64.99 per month. This includes all of Hulu's live TV channel offerings plus their on demand movie and TV shows. How does it compare to the competition? Pretty well! YouTube TV starts at the same price of $64.99, and DirecTV Stream starts at $69.99. Both services offer similar TV channel lineups, so they are very comparable.
The one differentiating factor that gives Hulu the edge is the inclusion of their own original content that DirecTV and YouTube simply don't have at the same scale.
While Hulu's price feels like a great offering compared to the competition today, the price hasn't always been $64.99. When I first signed up, Hulu + Live TV started at $39.99, and has steadily increased in price each year since. This is partly due to changes in the market and increased competition, driving up the price of the subscription as more channels and content are added.
Conclusion
Lastly, Hulu + Live TV offers their streaming TV and on demand content with NO contract. Unlike your cable TV provider, Hulu doesn't make you sign a confusing or misleading agreement. The price is the same for everyone, and you can cancel any time. It's truly as simple and clear as it seems.
Because of the easy-to-use app, great selection of channels, and predictable and competitive cost, Hulu + Live TV is my go-to service for live TV. I no longer pay a cable bill. I simply pay for my regular Internet service at home, plus Hulu's subscription.
For most, this will cost you far less than paying for home Internet and cable TV in a bundle. Results may vary depending where you live. In Southern Connecticut, the move to streaming TV (even if it's not Hulu) is a no-brainer.
To learn more about cutting the cord with cable or which streaming TV service is best for you, contact me! To learn more about Hulu + Live TV direct from the source, click here.